Let's start with a reality check: How much time do you spend on social media platforms daily?
The answer to this question is always more than what you expect. It really is a lot, isn't it? Call it addiction, entertainment or engagement, the point is, millions of people spend long hours every day on these platforms. With so many people engaged on social media the opportunities to engage them with your brand and products is extremely high. You can manage your social media platforms or hire a digital marketing company to handle them for you. We have made a list of all the ways in which social media increases the reach of your brand.
Generate More Awareness
Your business can generate more sales simply by making the customer more aware about it. Being present and active on social media channels can help you spread the word about your products/services. Social media is effective for businesses and brands of all sizes. It does not matter if you have just started a business or running a well established one, social media drives growth for all types of businesses.
Build Meaningful Relationships
Social media is mainly for interactions and engagement among people, businesses and brands are no different. Engaging continuously with your prospects increases the chances of selling more. One very important thing to remember before engaging on social media platforms are not sales channels so if you try to post only product details and discount offers you might not get the return on investments that you are expecting.
Quality engagement with target audience can be ensured if you offer relevant content and useful information. For example: A food brand need not just show off its product range and festive greetings on social media. Posting the recipes of the dishes that can be made using their products generates real engagement with the audience and also assures better sales of the products. Hiring a professional digital marketing agency will help you generate meaningful content without you having to invest time in it.
Broadcast Important Events
There are many events like product launches, charity events or simply festive celebrations that can generate engagement for your social media handles. Features like Facebook and Instagram live can help you generate real time engagement of these events. You can also earn media coverage from this type of promotional activity. The overall brand reach also increases by sharing such valuable events with your audience and hence your ROI on social media marketing increases.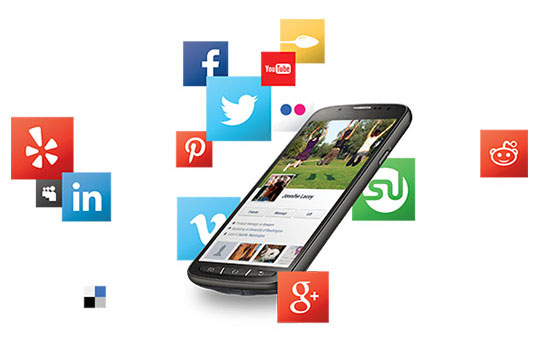 Serve Your Customers Fast
The trend of customers sending tweets and texts to the brand when they face problems with products/services is becoming highly common. The new age customers expect instant response and relief to the grievances they share through social media platforms. The response rate of the brands on social media largely affects customer satisfaction. You can also cater to pre-sales queries on social media and reach out to maximum potential customers and make sales. Brand loyalty is also highly affected by such engagement and thus it is a win-win situation for you.
Final Thoughts
If you want to run a successful business you have to follow latest trends of the industry or your competitors will get ahead of you. Social media and its trends can help you capitalize in your target market, provide you use effective strategies of social media marketing. IFW is the best digital marketing agency in Jaunpur and can help you not just in having a remarkable social media presence but in 360 degree digital marketing from web development, SEO optimization of your website to Social media marketing. Name it and we will do it!